Young Women of Distinction 2018 Nominees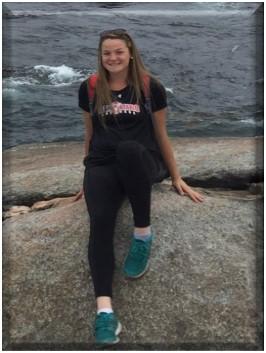 Hannah Morris – Patrick Fogarty Secondary School
Hannah is an honour roll student at Patrick Fogarty Catholic Secondary School (PF), and plans to attend university, enrolling in Health Sciences. She is achieving excellence in her grade 12 International Mission program, a 3-credit course with rigorous expectations. Two credits courses are completed within the school day and one outside of regular school hours. This course studies the developing world and includes taking the enrolled students on a pilgrimage to Nicaragua.

Hannah is committed to improving her community through her volunteer work with the Orillia Lady Kings Lacrosse Association. Not only is she on e of their top players, but she coaches as well, and has led them to 1st and 3rd place victories. At PF, she is the Captain of the Lacrosse Team, having led them to two Ontario championships. She regularly stays after school and on weekends helps run various sporting events and has served as a Mentor for grade 9 students, working to aid in their transition into high school. She has also volunteered for the Terry Fox Run.

Hannah has earned a full athletic scholarship to the University of Louisville in the United States. She will be a member of the Division 1 Louisville Cardinals Lacrosse Team while she also pursues Exercise Science. After graduation, Hannah hopes to work as a performance trainer or as a therapist with athletes.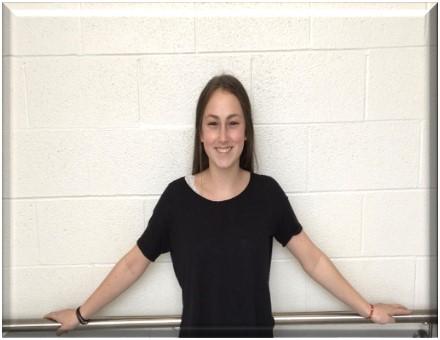 Abby Taher – Orillia Secondary School
Abby is a student at Orillia Secondary School (OSS) with a strong grasp of academic concepts and a comprehensive understanding of course content no matter the subject material, maintaining an average of 94%.

Abby travelled to Kenya with "Me to We", to build a classroom that was adequate and comfortable for the children and is in the midst of organizing a benefit concert and silent auction to raise funds to support the program. Abby has also volunteered at the Lighthourse Men's Shelter, helping clean, organize, and stock. She took on the role of Route Marshall for the Coldest Night of the Year walk. For two years, Abby took part on the Relay for Life Committee as Volunteer Coordinator and Team Captain Coordinator. Currently, she is in her 5th year as coach at Mariposa Gymnastic Club. At OSS, she co-organized the Semi Formal Dance as well as serving on the Student Council and is one of two school Prime Ministers. In addition, she helps organize events and activities such as the Pancake Breakfast and Valentine's Day flower sales.

Abby was chosen to be 1 of 32 Spirit Leaders at the province-wide Ontario Student Leadership Conference and helped run the conference by leading discussion sessions addressing bullying, breaking stereotypes and promoting positivity and leadership.

Abby plans to attend Queen's University and says, "In the future, I would like to pursue my love of benefiting others by becoming a surgeon, working specifically in developing countries".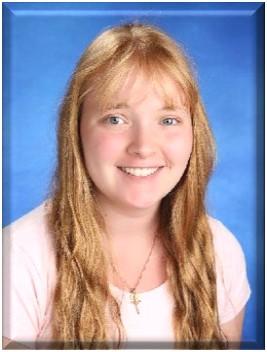 Brittney Yurek – Twin Lakes Secondary School
Brittney achieves excellence at Twin Lakes Secondary School (TLSS) through athletics, particularly in track and field. She is an honour roll student and has most recently earned a 91.6% average in her last semester studies.

As a volunteer, Brittney has helped contribute to and improve her community by assisting with the Oro Soccer Club and is Secretary of the Athletic Council at TLSS. She helps lead younger track team athletes, with and without physical constraints, to train to their maximum potential. She acted as Ambassador for the TLSS Cooperative Education program and was an integral part of Cyber Seniors, a program developed to help senior citizens improve their understanding of technology.

Brittney was the first athlete from TLSS to compete at the Ontario Federation of School Athletic Associations Championships. Brittney took home the bronze and silver medals in the 100m Ambulatory race.

Brittney is looking toward a career associated with the government, technology or children and plans to pursue her passion for athletics. She "hopes that others facing physical challenges will foresee adversity with strength and determination because they can be just as successful as those who are fully able if they put their heart into it." She says, "Your only limit is you."