Women of Distinction 2018 Nominees
Thank you to Tyler Knight of Knightvision Media for meeting with all the nominees! Watch the video to hear what they had to say.
---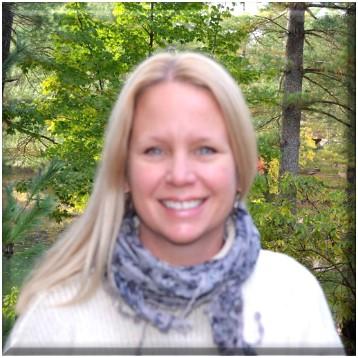 Alison Braun pioneered a completely new concept when she created her sustainable travel company, EarthTreks. Keeping environmentally and socially conscious, she offers a unique blend of travel experiences in Ecuador, the Galapagos Islands, and Peru, helping to connect her clients to the natural beauty.

Alison has had the pleasure of supporting various local projects and organizations, and has sat on many local school councils and committees. An active Rotarian member, she holds a leadership role on the World Community Service Committee, and is Chair of the new Orillia Aquatheatre Planning Committee. She helped fund a monthly meeting, Sunshine Drinks – "creative conversations to make Orillia healthy and happy." She has volunteered for the Mariposa Folk Festival as well as the Mariposa Arts Theatre and participated in a local production to raise funds for Couchiching Jubilee House and Greenhaven Shelter for Women. Alison is active in many environmental activities, including educating youth in the Andean community of Mindo, Ecuador on recycling and composting. She has supported a large reforestation project in the Choco region and has worked to raise funds in support of a school on the coast of Ecuador.

Alison tries to instill and foster a love of cultures and the natural world. She is grounded in the belief that as people, we will conserve and protect only that which we first love and is committed to affect positive social and environmental change in the world.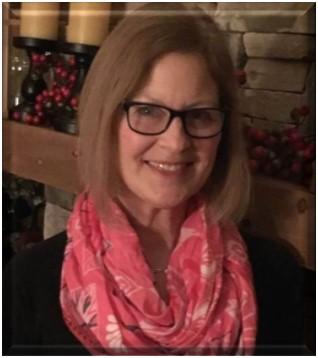 Carolyn Jones has her own business with Young Living Essential Oils. In addition, she is a Public Health Nurse and has a heart for prevention work and the people of her community. In her work on Child Passenger Safety and Drug/Alcohol/Substance Misuse Prevention and the Opioid Crisis, she has partnered with the OPP, daycares, OEYC, and the Lighthouse Shelter for Men to provide critical information to the public. She is also Chair for the 'Race Against Drugs' program and for 19 years has worked collaboratively with other community partners to empower 600 students annually to make smart and safe choices.

Over the past 17 years, Carolyn has worked with Operation Christmas Child as the Area Coordinator for Orillia and area. She facilitates a core team as well as numerous volunteers, to pack and ship approximately 3000 shoeboxes full of gifts to those in need on a an annual basis. She most recently volunteered with a Foundation trip to Uganda, working with four organizations; SoleHope, Healing Faith Uganda, African Hearts and The Gem Foundation, helping families and children to live healthier and happier lives. In addition, Carolyn is an active member in her church and volunteers with the First Baptist's Family Circle which supports single moms.

Carolyn's goal is to both raise funds for mission and service work with children around the world and to also support Canadian families with the health and income they need to increase their safety, security and positive mental health for their lifetime.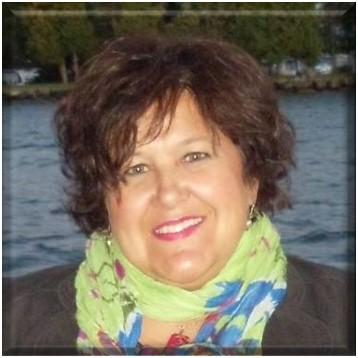 Lynn Martin is the owner of ShopOrillia and more than three other ShopCities, which are local business search engine directories that provide businesses with a platform to promote and market their business online. She regularly offers to help businesses promote themselves with free marketing tools, knowledge and training.

A winner of many awards, Lynn has received recognition for her work in digital promotion, real estate sales, real estate marketing, and for successfully organizing the Sports Show at the Barrie Event Centre.

Lynn volunteers on many boards and committees including the Mariposa Folk Festival Marketing Committee, Patrick Fogarty Parent Committee, INformation Orillia Board of Directors, Orillia Farmers Market, Samuel de Champlain Parent Committee, Orillia Jazz Festival Marketing Committee, as well as being a Rotary Member and community volunteer. Lynn also donates website hosting and maintenance for Telecare Distress Line, Orillia Jazz Festival and 'Show Your Support' Orillia. She has crated social media campaigns and promotions for many fundraising initiatives and events.

Lynn advocates others to shop, eat and support local. Her focus is to help individuals with their business dilemmas as well as personal issues.






Olivia Neal owns Harold + Ferne: Local Goods Co., which provides a place for over 50 local artisans and artists to sell their goods, and allows a flexible schedule for women to run a business on their terms. She focuses on products that are environmentally sustainable and works through her shop to provide a learning space.

Through her volunteer work on the board of the Couchiching Jubilee House, Olivia organizes fundraising for them and the Greenhaven Shelter for Women. She also works as a workshop facilitator for the Youth Centre. In addition to these many endeavours, she co-founded, writes, edits and publishes a monthly newsletter called The Neighbourhood where she highlights local arts, events and artists.

Olivia has received the 2016 Entrepreneurial Award from the Orillia Chamber of Commerce.

Forever trying to make a positive impact, Olivia has a personal goal of making the world a better place every day with what she has at her disposal. As a community activist and feminist, she works to create opportunity for women in every aspect of her work and volunteer efforts.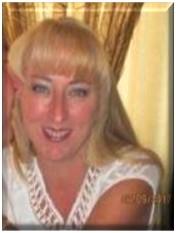 Leanne Ragazzon is the principal administrator of Keystone Montessori School, a new school in Orillia she helped bring to fruition through her organization and collaboration with other parents. With her hard work and determination, she found the location and worked with many ministries and city departments to meet all the requirements. The school opened on September 7, 2017, and is flourishing with four teachers and 35 students ranging from kindergarten to grade 8. The school works in concert with the teachers to establish methods and procedures that allows the use of creativity and innovative ideas to promote child learning and development, while at the same time, adhering to the Maria Montessori method of teaching.

For 20 years, Leanne has brought together cosmeticians and massage therapists for the Rama 'Take Care of Me Day'. Leanne volunteered a the St. David Church summer fundraiser, the bake sale at the Creemore Skating club Carnival and regularly helps out friends in need.

Leanne believes in open communication to promote a healthy working environment for staff and learning environment for students. She supports teachers and encourages student ideas and activities.