About Orillia Business Women's Association
---
NOTE: At this time because we cannot meet in person, the membership voted on a motion to temporarily reduce the annual membership fee to $72. Once we return to our dinner meetings the annual fee will revert back to $100.
Founded in 1987, The Orillia Business Women's Association is a non-profit, non-fundraising group that gathers in a safe and welcoming space for the purpose of networking, to build relationships, to showcase businesses, to learn from others & the guest speaker, to establish support and to have fun. ALL women are welcome whether in business or not. We meet the second Wednesday of every month (except July and August) at the Best Western PLUS Mariposa Inn & Conference Centre, 400 Memorial Avenue, Orillia. A networking table is set up to display business cards, product or information handouts. Dinner is served at 6:30 (cost is $35 for members and first time guests, and non-members pay $40) and after dinner there is generally a presentation by a guest speaker or another type of activity depending on the month. A one year membership is only $100 per year.
ALL women are welcome.
Woman & Young Woman of the Year Event
Every year in May, the OBWA hosts the Nelle Carter Woman of the Year Awards & Lisa Brooking Young Woman of the Year Awards. The Woman of the Year Award is given to someone respected for her outstanding work in her community, in the workplace, at home, or all three. The Young Woman of the Year nominees are chosen by their school's staff. They must demonstrate high scholastic achievement, participation in extra school activities, volunteer work in the community and be seeking post-secondary education.

This year, 2020, the OBWA event will be a Virtual Celebration. The Woman of the Year and Young Woman of the Year will be held on December 9 at 6:30pm. Please watch for details on facebook or on the website.

About the Executive Committee
The Executive Committee meets on the Monday following the OBWA Dinner each month to review and plan the operation of the Association and to discuss how the dinner meeting went. This committee makes policies for the group and keeps things running smoothly. Motions affecting the members-at-large are brought forward at the dinner meetings if necessary and are voted on by the paid members present. Ideas and suggestions are always welcome from the members because it is their group.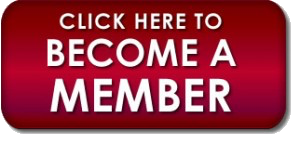 Orillia Women Of the Year Awards Gala 2017