Time to get to know our 2022 Nelle Carter Woman of the Year nominees!


TRACEY KING
Tracey is a part owner of TAPPS Performing Arts Studio in Orillia. She creates extra classes and will work later to help the kids reach their goals; often these extra classes are on her own time. Her passion finds her working with them year and after year, placing them in different classes to meet their needs. If there isn't a class, she will make one up.
Tracey is constantly volunteering, both personally and through TAPPS Studio with a variety of sponsorships. She can be seen as a volunteer at Orillia minor lacrosse, Canada Day festivities, Winter Carnival, Hewitt's Farms and the Santa Claus Parade.
With the restrictions caused by Covid over the last two years, Tracey did not let that stop her. She understood the increased needs her students had. She did many different things to try and keep dance a part of the kids' lives. She offered zoom classes, outdoor classes and created an outdoor stage so they could have an "end of the year recital" wherein their performances with recorded. These are designed for girls and boys to participate. She offers her lessons with loving encouragement and always tries to teach the kids life skills through dance.
Tracey has hundreds of kids attending her school and not only works with them but also attends other games, shows and events they are in as a continuing show of support. By going above and beyond with her inspiration, she has selflessly had an amazing impact on families and the kids she teaches.

---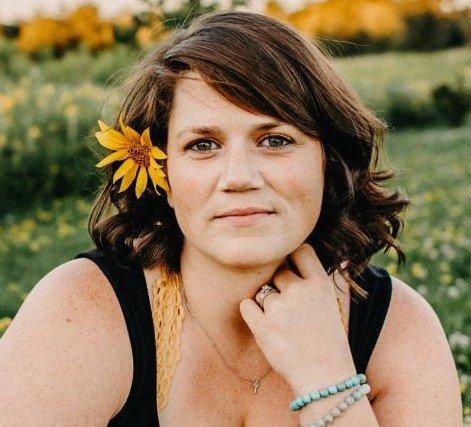 AMY LEWIS
Amy runs a cloud-based bookkeeping practice, Lewis Bookkeeping Inc., serving Orillia and the surrounding area for approximately 4 years.
Amy is involved in the bookkeeping community within Canada and a member of organizations sharing best practices and updates bookkeepers need to serve the public interest. She is constantly improving herself, her business as an employer, the way her business serves the community at large, frequently hiring co-op students and women re-entering the workforce.
She often helps direct individuals in need to programs and organizations that can provide education, funding and other direct support if she is unable to help them personally or through her business.
Since moving to Orillia in her late teens, she has been involved with several organizations, serving on the board of directors of Simcoe Contemporary Dancers (SC Dancers), and has also volunteered with the Mariposa Art Theatre and Bravado Showchoir where she was the treasurer. Amy currently volunteers with The Salvation Army, The Orillia Silver Band and The Muskoka Concert Band. Her love of art and music continue to motivate her to change the conversation with regards to professionals being involved in the art community.
Amy strives to be a person that she would have looked up to growing up. She feels that it is important all young women know they are supported and loved by other women in their communities. She has been very impactful in the lives of a few and has touched the lives of many, setting them up for future successes.