We are pleased to announce October's Guest Speakers, Rhona DesRoches, Chair of FAIR Association and Christine Anderson, Commercial & Personal Account Executive at Will Marshall Insurance Brokers Ltd.   We hope you will join us and look forward to seeing you there!
Topic:
Car Insurance; Losses to Resources and Funding, and Changes that Affect Everyone. 
Rhona DesRoches is the Chair of FAIR Association of victims for accident insurance reform, a not-for-profit grass roots organization of accident victims and their supporters. FAIR supports auto accident victims through advocacy and education and is a stakeholder in government consultations to change auto insurance to better serve the needs of car accident survivors.  Rhonda's Story: www.fairassociation.ca/portfolio/rhona-desrochess-story
www.fairassociation.ca
Christine Anderson began her career as a licensed Insurance Broker in 1995.   Christine is a well rounded broker, using her vast insurance knowledge as a Commercial and Personal Account Executive at Will Marshall Insurance Brokers Ltd., and is dedicated to providing the utmost customer service to her clients, educating them in coverage and ongoing changes in the insurance industry.  Christines' designations include Canadian Accredited Insurance Broker and Commercial Risk Management.
For more information about Christine and Will Marshall Insurance Brokers Ltd.   
Dinner Menu:
Fresh Baked Goods and Whipped Butter
House Caesar Salad
Chicken Parmesan
Mushroom Risotto
Grilled VegetablesVegetarian Option: Vegetable Stir FryDessert:   Assorted baked goods, Tea and Coffee
The OBWA meeting is held at the Best Western Mariposa Inn & Conference Centre located at:
400 Memorial Ave. Orillia, Ontario.
Wednesday, October 11, 2017
Networking:  5:30 p.m. – 6:15 p.m. and after guest speakers – 8:30 p.m.
There will be a interactive networking game played from 5:45 p.m. to 6:10 p.m.
Featured Business Woman of the Month – Sue Bazinet:  6:15 p.m. – 6:20 p.m.
Dinner: 6:30 p.m.
Speaker: 7:30 p.m. – 7:50 p.m.
3 COURSE DINNER: $30 for members and first first-timers, $37 for non-members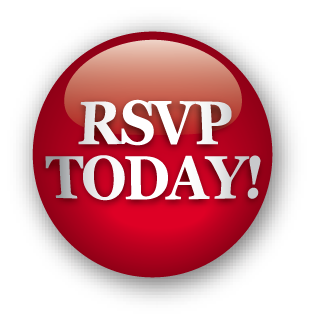 You must RSVP before 3 p.m. on Friday, October 6th .   Please email us at reserve@orilliabusinesswomen.com
If you have any allergies or dietary preferences please let us know in your email at the time you RSVP.
IMPORTANT:  Please notify us by 3 p.m., Monday, October 9th , if you need to cancel.
NO CANCELLATIONS will be accepted after the date and time noted and you will be responsible for the cost of your missed dinner. We thank you for your cooperation and understanding.

If you indicate on our Facebook Event that you are going, this is NOT a reservation.  Please email your reservation request via our above-noted reservation link.
You may also purchase Dinner Meeting Tickets or your Membership online CLICK HERE   
The OBWA would like to welcome our newest OBWA Members:
Trisha Cuthbertson, First In Safety Training
Sheelagh Gunn, Juice Plus
Erin Dooks-Overton, Thirty One Gifts
Rachel Hensher, Kitty Canuck
Tammy Hudgin, Creating Your Presence
Karen Layne
Jo Mazgay, West Coast Soul Boutique and Goddess Flow Yoga
Sarah-Jane Vanden Berg, Passionate Income
The Featured Business Woman of the Month for September is … Sue Bazinet, KICX106 & 104.1 The Dock!
CLICK HERE for Sue Bazinet's Full bio & story!
OBWA Members do not forget to bring your business cards to the meetings. OBWA members will once again have the opportunity to be chosen as the Feature Business of the Month. If your business card is chosen, it will be featured on the OBWA website, and you will have the opportunity to showcase your business at the following month's networking dinner with a 5 minute presentation. Good Luck to you all!
The OBWA would like to welcome our newest OBWA Executive Member:
Tammy Hudgin, Social Media
OBWA Executive Position Available
The Orillia Business Women's Association Executive Team has the Treasurer position available starting immediately
Should you be interested in applying for this position please contact Shelle Hossack –
OBWA President or another OBWA Executive Member. Email: Networking@OrilliaBusinessWomen.com